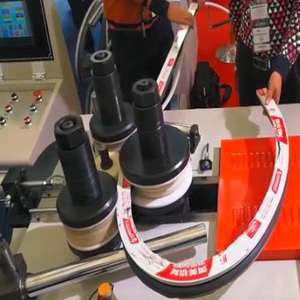 Advantages of CNC rolling pipe bender
Thursday, 27 February 2020

0

10320

0
Advantages of CNC rolling pipe bender
1) Three motors drive the 3 rollers independently. The control system automatically matches the running speed of the 3 motors. There is no speed difference between the material and the roller, and the surface of the material will not be scratched.
2) The real CNC system of imported roll bending machine, X-axis and Y-axis are perfectly linked;
3) Rolling with variable curvature to achieve any circle and parabola that can be expressed by mathematical models; multi-radius graphics of non-mathematical models can be processed at once;
4) The rebound rate measurement function allows you to enter the radius, arc length and other data to obtain the ideal workpiece;
5) Repeat positioning accuracy less than 0.01mm;
6) The manual bending process of the bending machine can be recorded and converted into a program.

Your cart is currently empty.