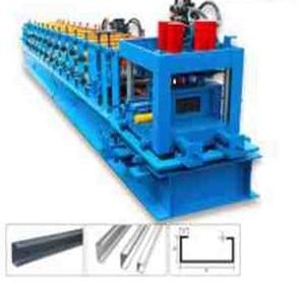 Application areas of roll forming machines
Thursday, 27 February 2020

0

10320

0
Application areas of roll forming machines
Cold-formed steel is an economical section, which has many advantages such as uniform section, high product quality, low energy consumption, and high economic benefits, so it is favored by many industries. It has a smooth surface, light weight, high dimensional accuracy, especially economical and reasonable cross-section, and can save materials; it has high versatility and safety, and can also design various cross-sectional shapes according to user needs. Performance, rather than simply relying on changing materials or increasing the amount of materials, is an excellent choice for industries that have high material requirements but do not want to increase the amount of materials.
With the continuous improvement of China's comprehensive national strength, various industries of the national economy have also developed rapidly, and new and high-efficiency, energy-saving and environmentally-friendly materials are increasingly required. In addition, as China 's steel output has increased year after year, the state has also proposed a lot of encouragement policies for deep processing of steel products and improving the efficiency of steel use. Now, the state has put forward the policy requirements of "developing a circular economy and creating a society that saves society", which has led to the rapid development of various new materials with high efficiency and energy saving. The development of this bending machine provides a good material foundation. Many advantages are gradually recognized by various industries of the national economy. More and more industries are negotiating and collaborating with the cold-formed industry to produce various sections of economical profiles, which has led to the continuous increase in the variety and output of cold-formed steel, the continuous improvement of quality, the improvement of equipment levels, and the continuous expansion of the scope of application. In particular, it has been widely used in ten major industries, such as highway guardrails, steel structures, automobiles, containers, steel formwork and scaffolding, railway vehicles, ships, bridges, steel sheet piles, machinery manufacturing, and transmission towers. The entire cold-formed industry has obtained Huge development,
Cold-formed steel is widely used in the foreign construction industry. Wait. Roll bending machines mainly serve highway construction, steel structures, automobile manufacturing, containers, railway vehicles, steel formwork and scaffolding, bridges, electrical cabinets, suspension conveyors, cable trays, shelves, elevator guide rails, keel steel, vegetable greenhouses, agricultural machinery , Grain storage, furniture and fire protection equipment.

Your cart is currently empty.